The purpose of cervical cancer screening is to find cell changes before they develop into cancer. With the help of screening, Finland has been able to reduce the incidence of cervical cancer by 80%. All 30-to-65-year-olds in the target group for cervical cancer screening receive an invitation to screening every five years. In some municipalities, 25-year-olds are also invited to screening.
---
Cervical cancer screening - for professionals
Coronaria Diagnostics uses the Optomed Screen system for providing cervical cancer screening. The system is used to book the appointments and send out the invitation letters.
If changes need to be made to the sampling location information on the invitation letter, this will be done at the Coronaria Diagnostics pathology laboratory office.
Coronaria Diagnostics will order the pap smear supplies directly to the sampling locations at the start of the year. The supplies include:
cyto brushes
cotton swabs
sampling spatulas
Pap smear sample containers and shipping bags can be ordered with the supply order form
or by phone, tel. +358 50 329 5558
Marking the slides
To ensure the correct identification of the pap smear samples and to speed up the process, please mark on the slide:
1. Personal identity code and name
2. Screening municipality
3. Sampling date and year
Please note
– The slides do not need to be numbered and the ID number given by the system does not need to be marked on the slide.
– Use a pencil, or printable stickers suitable for the purpose.
– Place urgent samples in a separate container and mark it "URGENT".
The results are sent to the customers by letter to the home address.
For findings that require further examination, a referral shall be made to the customer's local hospital and the customer shall be informed about this. The hospital will make an appointment for the customer for further examination.
---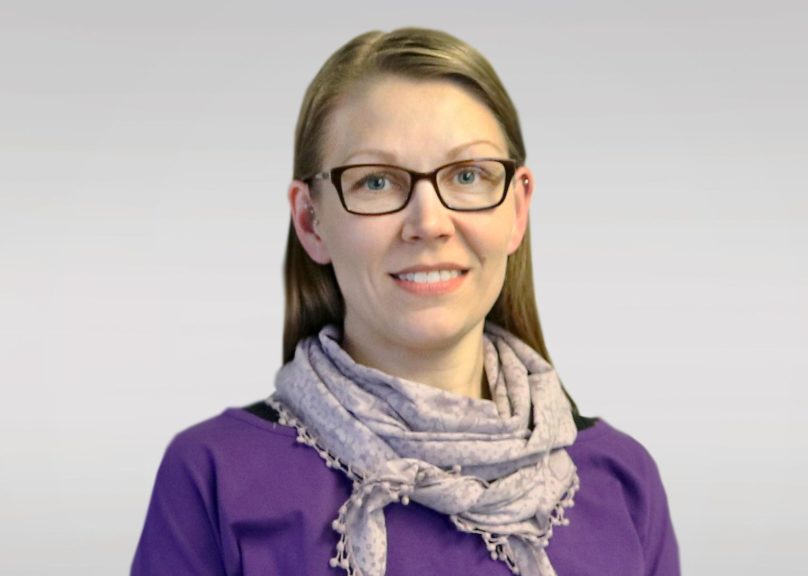 Questions? We are happy to help!
Do you have any questions about the Optomed Screen system or do you need guidance on usage? Please contact:
Anu Tuomala
office secretary
Tel. +358 50 467 7247